NeighborWorks Montana


NeighborWorks Montana and the board of directors are excited to welcome new board members: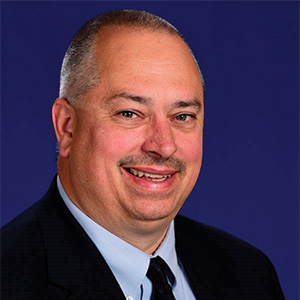 Bruce Brensdal has served on the NeighborWorks Montana Board of Directors as an ex officio member for some time, but with his recent retirement as executive director of Montana Housing, he will now serve as a voting member of the board.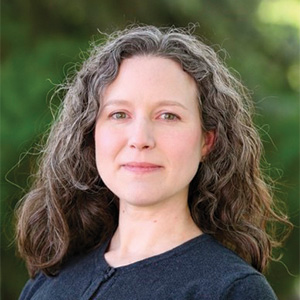 Cheryl Cohen is now the executive director of Montana Housing and will serve on the NeighborWorks Montana Board of Directors as an ex officio member.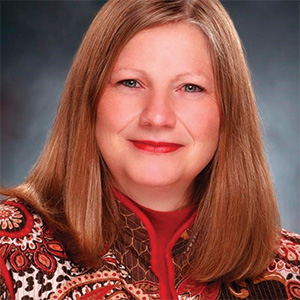 Penny Doak is joining us for a three-year term. Penny is a trust officer with US Bank in Billings.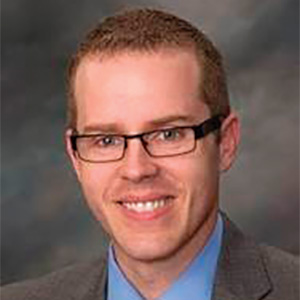 Ian Ullman is joining us for an initial one-year term. Ian is a mortgage loan officer with First Interstate Bank in Billings.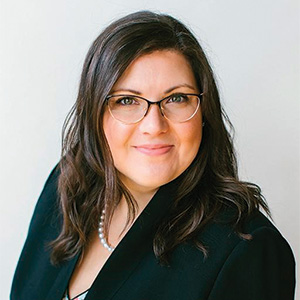 Hanna Warhank is joining us for a three-year term. Hanna is an attorney with Church, Harris, Johnson, & Williams, based in Helena.
Montana Based Anderson ZurMuehlen Announces Incoming CEO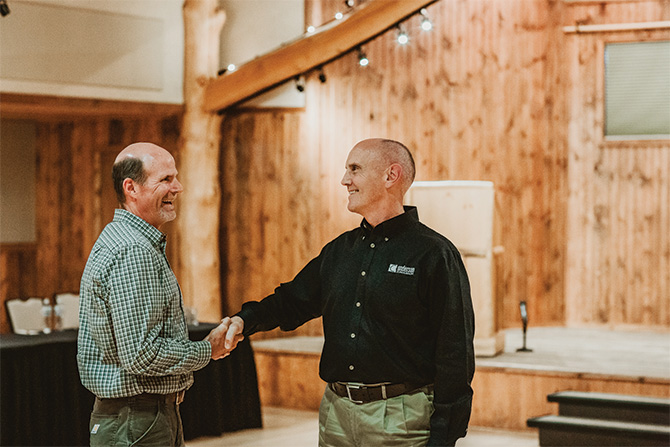 Retiring CEO Don Laine, right, congratulates Rick Reisig as the new Anderson ZurMuehlen CEO.
Rick Reisig, CPA and shareholder, will serve as the new CEO of Anderson ZurMuehlen & Co. (AZ). He began his position as chief executive officer on Oct. 1, 2020. Reisig replaces Don Laine. "Rick is dedicated to our profession and this firm, and he has a clear vision as to where he wants to take AZ. I'm confident he will do a fantastic job of leading the firm forward as the world rapidly changes. He has a wide breadth of business acumen and is a national leader in our profession," stated Don Laine. Laine served as CEO for the past 10 years and was with the firm for over 34 years.
Big Sky Finance Named CDC of the Year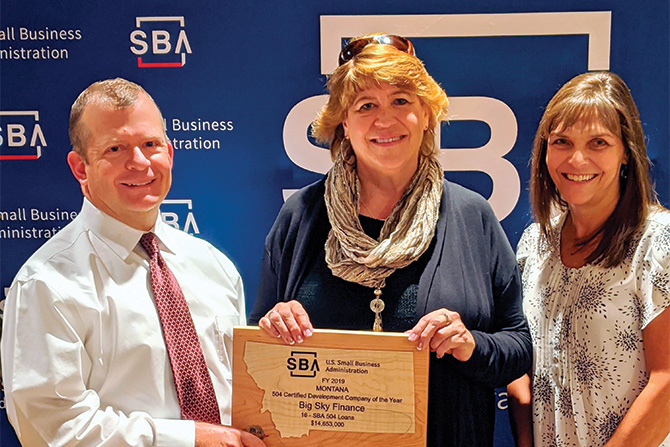 The U.S. Small Business Administration named Big Sky Finance (BSF), powered by Big Sky Economic Development Corporation, as Montana's Certified Development Company (CDC) for Fiscal Year (FY) 2019. On Sept. 10, 2020, BSF was presented with the SBA award at its monthly board meeting. In attendance, besides board members and staff, were Brent Donnelly and Martin DeWitt of Montana's SBA District Office and representatives from Jon Tester, Steve Daines and Greg Gianforte's offices. Montana SBA District Director Brent Donnelly commended BSF for its commitment to small business lending.

BSF approved 16 loans totaling over $14.6MM to small businesses in Montana during SBA's FY 2019 to get this award. These loans assisted various business types in Flathead, Gallatin, Lake, Missoula and Yellowstone counties. Projects included straight building and equipment purchases, minor and major improvements, and ground-up construction.

Small business is critical to economic development. The SBA supports individuals who wish to start, build and grow businesses. As part of this effort, Big Sky Finance works on behalf of the SBA to partner with financial institutions and businesses to purchase their buildings or large equipment through the SBA 504 Loan Program.
JJCBE Community Banking Program Advisory Committee Minutes Oct. 1, 2020

The Community Banking Program Advisory Committee convened at 8:30 a.m. via WebEx. In attendance were Joe Atwood, Bert Bartle, Jim Brown, Tom Christnacht, Clinton Gerst, Tim Harvey, Cary Hegreberg, Gordon Johnson, Jim Ness, Scott Nicholson, Mark Ranalli, Robin Roush, Tim Schreiber, Justin Skillman, Phil Willett, Chelsey Wilson and Travis Wright.

Tim Harvey updated the committee on upcoming events. The Roundtable Panel later that afternoon had four high-profile banking officials, as announced separately. Tim said the event was garnering some nationwide attention, as the Federal Reserve published it on their main calendar.

The next event will be the November 5th Bank Internship Information night. Tim said it will be virtual this year, due to COVID, but the overall format will still be the same. He also noted that the format centers around approximately three bankers and several past interns to answer students' questions. Tim asked for volunteers for the panel. (After the meeting, Bert Bartle, Clinton Gerst and Tim Schreiber volunteered. Thank you!)

Tim gave an update on the summer 2020 interns. Banks hired nine interns this past summer, despite the COVID restrictions. Reviews on all interns were good again. All successfully completed their internships.

Tim gave an overview of an upcoming banking research project. The project will study the positives and negatives of the Paycheck Protection Program, which involved many Montana banks. Tim will send out a survey through MIB and MBA channels.

Tim updated the committee about 2021 program events:
The internship application window will close on Jan. 31, 2021.
The mentorship dinner will tentatively take place on Feb. 9, 2021. This may be a virtual event, due to COVID restrictions.
The Boot Camp for 2021 is planned for May 4-6, 2021.
Internships will generally begin May 10 for most banks.
Tim discussed the CSBS case competition that is central to the Commercial Bank Management course. Tim thanked the banks that have volunteered in the past: American Bank, Bank of Bozeman and Yellowstone Bank. Tim also asked for a volunteer bank for the upcoming year.

Dean Mark Ranalli gave an update about the college. He said that overall enrollment for MSU was down slightly due to COVID, and there are some indications that there could be further declines if the crisis continues. However, he pointed to bright spots in the College of Business enrollment, particularly a long-term increasing trend in Finance option students.

The meeting adjourned at 9:10 a.m. The next meeting is tentatively set for the morning of Feb. 10, 2020.
The Montana Independent Bankers Association