Happy new year, 2021. Thank goodness the calendar has flipped over, and thank goodness for new beginnings.

What a wild and strange year 2020 was. We experienced a global pandemic and associated travel restrictions, unprecedented federal economic stimulus programs, lobby closures, wildfires, a presidential election, and high national unemployment. To say the least, the outgoing year was challenging both professionally and personally for each of us.

As we move into this new year, we can be thankful for the opportunity the industry played in helping families and businesses in need and keeping America's economy afloat, if not humming, despite the national circumstances. The events of the past year demonstrated, more than ever, the value of community banking. The reality is that it was community banking that came to Main Street's rescue when the COVID-19 train came running down the tracks. While 2021 is sure to bring its share of challenges for Montana's community banks and our partners, "we" are now more prepared to meet those challenges due to changed (and more flexible) business models.

And, with a new year comes new opportunity. We here at the MIB are looking forward to the new opportunities 2021 will offer. While we are unable to meet in person for our biannual Montana legislative reception and dinner this January, the MIB staff and I are extremely hopeful, with the development and distribution of the COVID-19 vaccine, MIB can resume our annual state convention and trade show, as well as our live member programs. This is something to hope for, given that personal interaction with our banking peers and community is the highest member benefit MIB can provide.

Some things to note as we move into this new year.

First, MIB member and associate member renewal packets went out in early January. If you have not renewed your membership, what are you waiting for? Get those renewals back in. If you did not receive your 2021 membership packet, please contact me or our membership coordinator, Marie Stark, to get your membership information or if you would like more information about becoming a new member.

Second, as you likely know by now, I was fortunate to be elected to serve on the Montana Public Service Commission from the S.W. Montana seat in November. My four-year term of office kicked off on January 4th. With the MIB Board's agreement, I will continue as the Executive Director of the Association. However, because of the possibility of conflict with my PSC duties (real or perceived), the association has hired a lobbyist for the 2021 Legislative session. Chris Puyear, formerly of Senator Steve Daines' staff, will advocate on behalf of MIB's membership during the 64th Montana legislative session. Chris will be working under my and the board's supervision.

Third, again, due to my PSC election, I will be switching office locations. I will be keeping offices in Helena and Dillon. However, I will be moving into a much smaller Helena office location than my present legal office. Even so, all mail can still be directed to this association at P.O. Box 4893, Helena, 59604.

Fourth, and finally, in a very exciting development, MIB's very own Pete Johnson has been tapped to head up ICBA's 32nd Annual Silent Auction Fundraiser. ICBA has announced its annual convention will be held virtually in 2021. Let's all work with Pete and the rest of the ICBA PAC Team to raise some money for the national political action committee. With the great work performed by ICBA on our behalf in 2020, the importance of electing pro-banking candidates cannot be overstated. The contributions you make to the ICBA PAC are the lifeblood of our collective federal legislative advocacy efforts.

I trust you will enjoy this edition of the community banker. The MIB and the MIB staff are proud of this publication's continued quality. We encourage you to peruse the informative article written by Banking Commissioner Melanie Hall and Montana FHLB representative Joe Kessler's interview.

MIB will continue to work in 2021 on promoting community banking across Montana. That's why we have undertaken a digital marketing campaign this year on behalf of our member banks. We thank you for all you do on behalf of your communities, customers, and colleagues.

From our homes to yours — we wish you a happy, fun, and productive year.
James Brown, Esq.
MIB Executive Director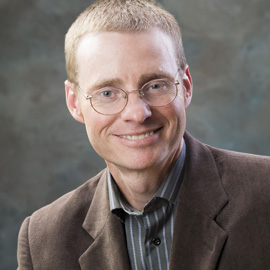 James Brown, Executive Director