Welcome to the final 2020 edition of the Community Banker. What an extraordinary year this has been, though we have had few MIB in-person events due to the COVID-19 pandemic.

The MIB could not host the vast majority of our live programs this year. We canceled MIB's annual convention for the first time in MIB's history, and we switched MIB's two "live" Community Bankers for Compliance programs to an online format. Also, we canceled our annual MSU and U.M. football tailgate parties. The annual ICBA DC advocacy summit was canceled, and two of the association's board meetings were held via conference call. What a change from 2019, a year in which our in-person member programs reached some of the highest attendance levels ever from our members and associate members.

Not being able to meet in person did not stop the association from moving forward with its important events. For example, in early October, the MIB partnered with the Jake Jabs College of Business and Entrepreneurship to host a virtual community banking roundtable focusing on "homeownership opportunities and challenges." The event had a stellar panel, namely Federal Reserve Governor Miki Bowman, Montana Banking Commissioner Melanie Hall, the CFPB Kathy Kraninger, and ICBA President Rebeca Romero Rainey. There was a most exciting development during that virtual meeting. Rebeca Rainey announced that the ICBA is joining with the Federal Reserve Board and the CFPB in launching a collaborative effort to test certain community bank-inspired improvements to the TILA-RESPA Integrated Disclosure Rule through the CFPB's Trial Disclosure Sandbox. It is the hope of ICBA, and the MIB, that using the "sandbox" will help to improve the TRID process for Montana's community banks so that they can make mortgage credit more available in Montana's small, rural communities.

Also, in early October, the MIB Board met for the final time in 2020. At that meeting, the board heard directly from Commissioner Melanie Hall and Tim Harvey, director of the Jake Jabs College of Business and Entrepreneurship. Melanie reported that the division does not have any legislative agenda going into the 2021 Montana Legislative session for the first time in many years. Further, she said that the division would also be waiving the January semiannual assessments for community banks and other Montana financial institutions. Tim reported that, despite the challenging COVID-19 situation, the MSU Community Banking program still placed nine interns with our member banks this summer. Tim also noted that the MSU Community banking program continues to be a great success. It was such a success that other universities are exploring creating a similar program at their respective institutions. If your institution is interested in participating in the program in 2021, please feel free to reach out to either me or to Tim Harvey.

The association has been pushing Montana's congressional delegation to move a federal PPP loan forgiveness bill on the advocacy side. Like our national organization, MIB is pressing for the passage of Senate Bill 4117 and House Bill 7777. They contain provisions for (1) simplified forms and processes for the forgiveness of smaller PPP loans, (2) a broad presumption of forgiveness for all loans under $150,000, and (3) lender safe harbor protection. We thank Senator Steve Daines for being a co-sponsor of SB 4117 already. Getting PPP loan forgiveness legislation enacted before the end of this year will be MIB's highest legislative priority for the remainder of 2020.

Speaking of legislation, we can hardly believe that the 2021 Montana Legislative session is only a few short weeks away from starting. The association will be hosting, if pandemic circumstances allow, the semiannual Bankers Day at the Capital, as well as the 2021 Banking Legislative Reception and Dinner. The events are presently set for January 6th and 7th in Helena at the Great Northern Hotel. MIB has secured an amazing guest speaker for the upcoming event, Montana resident Eduardo Garcia. Mr. Garcia has an inspiring story of survival and perseverance, shown in the documentary "Charged." We hope to see you in Helena come January for this great and informative occasion.

And, on a final, positive note: At the last board meeting of the year, the board voted, once again, to keep member dues the same in 2021. In January, when you see MIB's annual membership renewal packet in your mailbox, the board hopes that MIB's efforts over the last seven months to help our members participate in the Federal PPP program and the Montana Board of Investment Loan Forgiveness and Working Capital Programs will be foremost on your mind. The association does its very best to maximize your dues dollars and to advocate on your institution's behalf on both the state and national levels.

We look forward to you being a member again in 2021. Let's hope 2021 is a more "normal" year.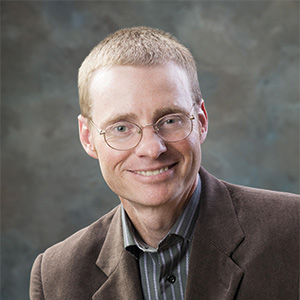 James E. Brown, Executive Director