2023 Outstanding Young Bankers
To recognize upcoming leaders in Montana's banking community, MIB honors exceptional young bankers each year. This award is based on the community banking values of good citizenship, community service and sound banking skills. It recognizes the impact the candidate has on his or her business each day and the difference he or she makes by investing in their community.
This year, Cynthia Koch and Thomas Peterson were each presented with the 2023 Outstanding Young Banker Award.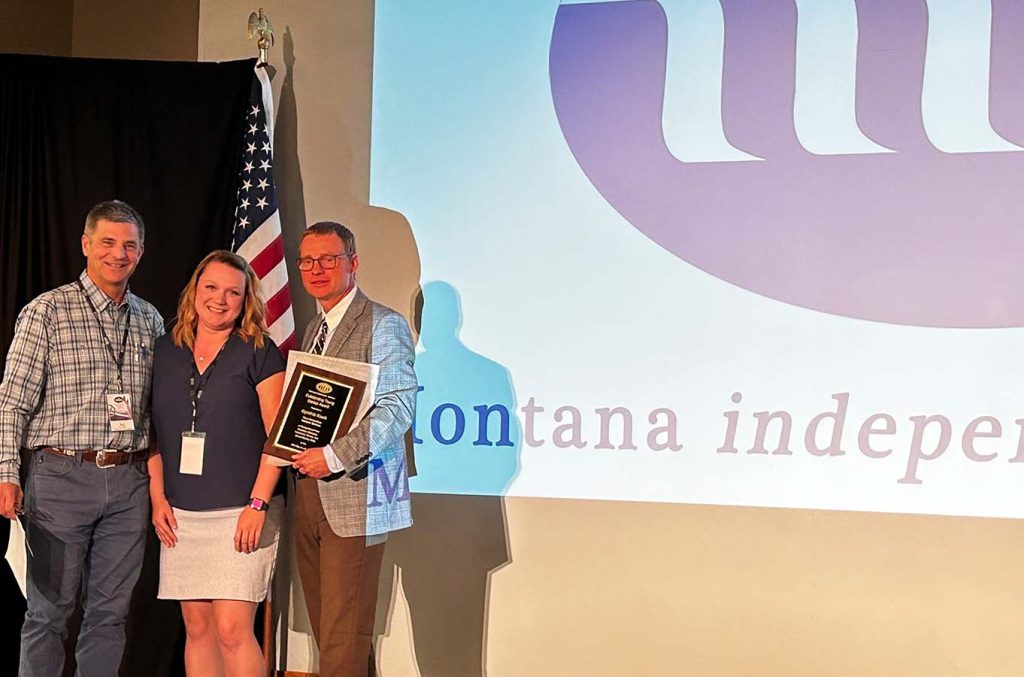 Cynthia Koch has worked for Three Rivers Bank of Montana since 2014 and is currently the Assistant Controller. In a recommendation letter, Patricia L. Leichliter, CFO of Three Rivers Bank of Montana, said, "I have never come across a brighter, more intellectually curious and committed employee than Cynthia Koch. One needs no further evidence than the fact that Cynthia completed an AA in 2013 and a BS in accounting in 2020 as a single parent of two children and working full-time in a demanding position."
Family is important to Cynthia. She has involved herself in volunteer opportunities at the elementary school that her children have attended for the last four years. As they have found interest in sports, she has taken on coaching volleyball through Parks and Recreation to share in the experience and mentor other young girls through their passion for volleyball. Seeing the importance of mentorship has led Cynthia to join the Big Brothers Big Sisters of Northwest Montana as a member of the Board of Directors.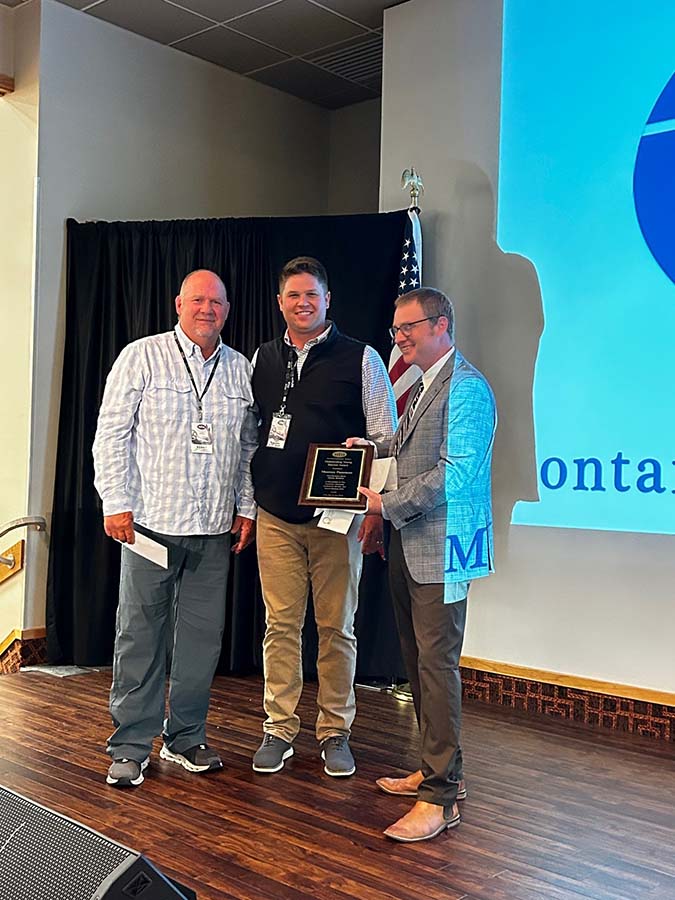 Thomas Peterson is currently the Loan Officer at First Montana Bank. Thomas earned his BA in petroleum engineering from Montana Technological University and worked in that field prior to getting into banking. He enjoys the relationship-building aspect of the job — with clients and his peers. Kenny Martin, Market President of First Montana Bank, wrote in a recommendation letter, "Tom Peterson exemplifies community banking all day, every day!"
Education is important to Thomas. He looks forward to furthering his knowledge of bank operations, credit management and customer development. He also enjoys mentoring and helping the youth in his community by volunteering as a coach for youth sports, both baseball and basketball.
2023 MVP Bank Award Winner:
Peoples Bank of Deer Lodge
2023 Outstanding Vendor of the Year:
Grizzly Security