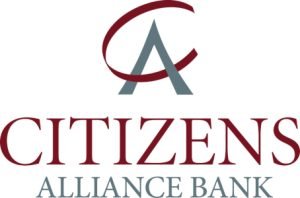 Like many of the other community banks throughout our great state, Citizens Alliance Bank has a proud and storied history. Since its inception in 1902, it's seen its fair share of successes and challenges. Making it through the Great Depression and Great Recession come to mind, speaking to the resiliency of its customers, staff and owners — the Forstrom brothers. The bank has been in the Forstrom family since 1955, when Kelly and Norma Forstrom purchased their first shares of the bank after saving enough of Norma's school teaching wages to come up with the initial $5,000 down payment. What started as a one-location bank with $3 million in assets, employing six people, has now grown to $1.4 billion in assets with over 200 staff members in 16 communities throughout West Central Minnesota and West Central Montana.
More recently, the bank's long history includes serving Montanans. With the acquisition of First Valley Bank in the quaint town of Seeley Lake in 1998, Citizens Alliance Bank's Montana story began. While landing in Seeley Lake, MT, may seem like a leap for a rural West Central Minnesota bank to many, the humble, down-to-earth and close-knit nature of the community fits the bank profile like a glove. Headquartered in Clara City, MN, with a population of 1,350, the bank understands rural community banking and the responsibilities that come with it. In these communities, Citizens Alliance Bank staff members aren't just bankers. They're active in the local associations, town celebrations, school boards and volunteer fire departments, and they host and support the fundraising efforts for those in their communities who have fallen on difficult times.
Those values make it no surprise that the bank saw early success in Montana. That success drove the desire for the bank to expand. Fifteen years later, a 50-mile drive from Seeley Lake landed the Forstrom brothers in Lincoln, MT. Not long thereafter, First Bank of Lincoln was acquired in 2014. Fortunately for Citizens Alliance Bank, mergers come with not only bank assets but also the staff. Amongst the great people joining the team was a one-of-a-kind banker, Kenny Martin, whose quick wit, one-liners and unrivaled ability to develop relationships was the catalyst for further expansion.
As President of the Montana Independent Bankers board, Kenny worked closely with other community banks in the state and recognized the value these partnerships and friendships provided. Those partnerships helped introduce him to a young banker in Great Falls who he took a chance by hiring and opening a loan production office in 2017. The office didn't come with much fanfare. It was tiny. There wasn't any bank signage on the exterior of the multitenant downtown office building it was housed in. There weren't advertisements to inform the community the bank was there. It simply started by banking the local lender's relationships, and the referrals that came from providing a banking experience one can only get at a community bank.
Despite officing out of what one of the Forstrom brothers described as a "coat closet," the customer base was growing significantly. The response from those customers in the Great Falls community made it clear to the bank's Chairman that the bank needed to reciprocate the support the community was providing. That decision led to the acquisition of land and the construction of a beautiful three-story bank overlooking the Missouri River, with views of the Highwood, Little Belt and Big Belt Mountains. The Great Falls location now employs 14 great team members and is a far cry from the one-employee "coat closet" bank it started as.
Joining the Seeley Lake, Lincoln and Great Falls footprint, the bank most recently added the Granite Mountain Bank staff and customers to the Citizen's Alliance Bank family and are thrilled to have the opportunity to work alongside them in serving the Butte, Philipsburg and Drummond communities.
As for that young lender who started a loan production office in Great Falls, it's been an exciting and memorable journey. I now oversee the six Montana branches of Citizens Alliance Bank and am proud to represent the MIB board as its liaison to associate members. As an associate member myself, I can attest to the value this group of incredible women and men can bring your business and your life. I'll forever be grateful to that one-of-a-kind banker who introduced me to this network of outstanding people I now call fellow MIB board members. Over the years, they've been mentors, supporters and friends. Without them, my career and Citizens Alliance Bank would look much different.
Whether you are a member bank or an associate member, trust that this group and the association's great staff are working tirelessly to advocate in ways that will support your business, your customers and your communities. I've experienced it firsthand.