At times in our country, true independence has arisen from points of crisis — critical moments in time that require us to listen and reflect. Just think about the foundation of our nation so many years ago. A crescendo of events drove actions that ultimately led to the birth of a new nation.
Today, as our country continues to grapple with the COVID-19 pandemic and the heavy-hearted weight of racial tensions, we must remember that as Americans, and as community bankers, we have an opportunity to make decisions that will shape our future.
So, I encourage you to listen and reflect, just as I am. With a heart led by compassion, let's ask ourselves a question: Who do we want to be when we grow up? It doesn't matter if you're 25 or 85. It's always the right time to question if where we are lines up with where we want to be. After all, the gift of each moment provides us with a unique opportunity to listen to the world, to our fellow citizens and to ourselves. It's a chance to forge a path that's driven by our intentions and will lead to something bigger and better.
Let's bring people together and realize similarities rather than differences. Let's focus on the opportunity to be stronger as individuals, as communities and as citizens of this great nation.
Just as our Founding Fathers did years ago, let's dream of what we want our country to be. And let's take the time to ask: What do we want America to be when it grows up?
As Americans, there's nothing we can't accomplish when we work together — just as there's nothing we can't accomplish when we community bankers come together.
The world looks very different today than it did even just a few months ago. Let's focus on bringing about change to improve the lives of all who call America home — just as you do every day for the customers and communities you serve.
Where I'll be this summer
I'll continue to celebrate the independent spirit of community banks via digital forums and social media.
The importance of remaining independent
Today, consumers and communities need their community banks more than ever. Now that we've celebrated another independence day, we have yet another reason to celebrate the importance of community banks remaining independent. The efforts of this year's top lenders demonstrate that community banks are the best of both worlds: lending powerhouses that still put their customers, employees and communities first. It's the way it's always been for community banks and the way it will always be — just as we'll continue to be advocates of local businesses.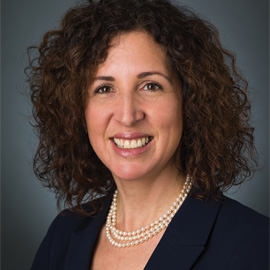 Rebeca Romero Rainey, President and CEO, ICBA